"Introducing our next show…Chelsea Moor Castle!"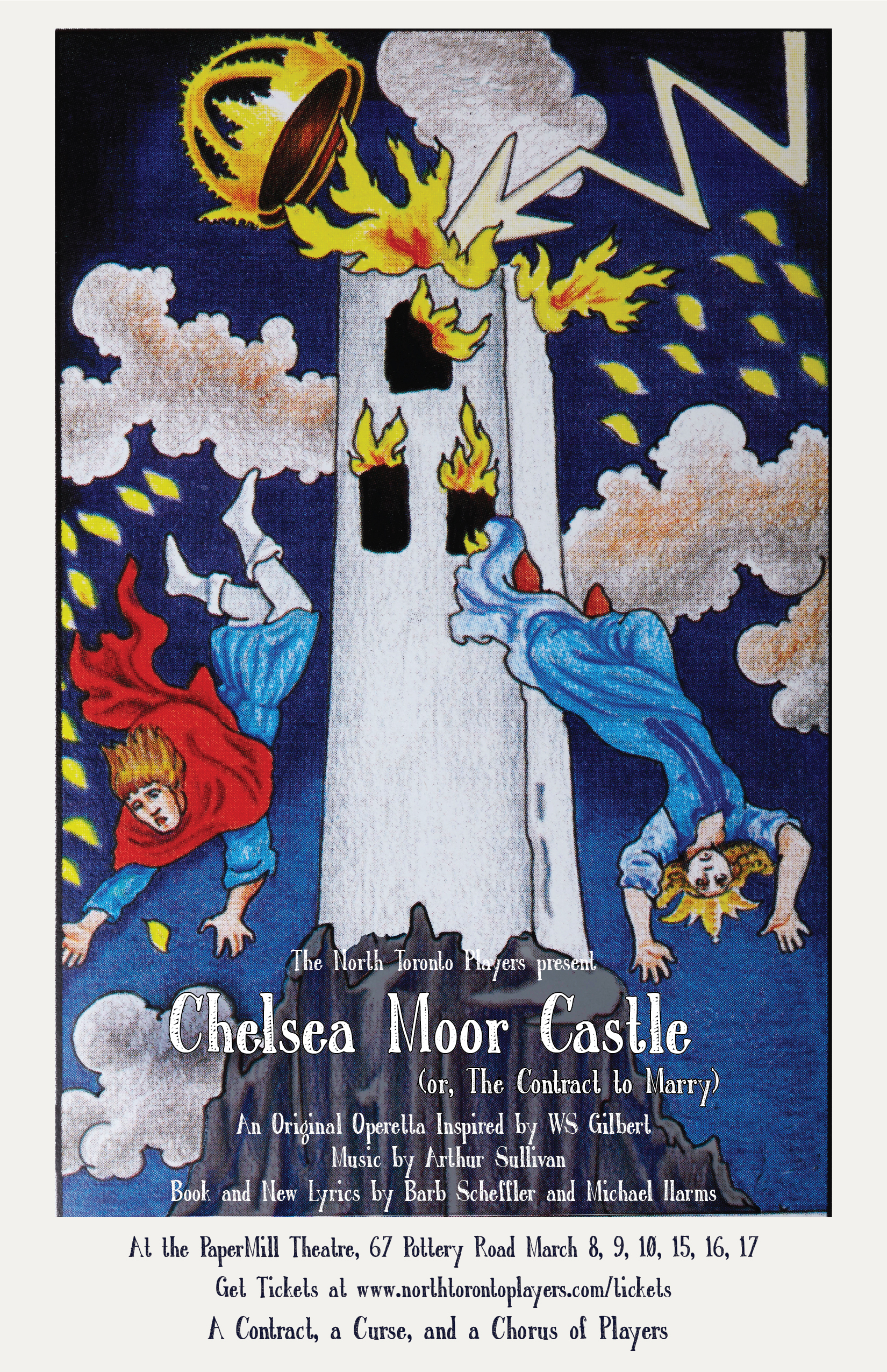 NOTES ON THE PRODUCTION 
Every year we start with the question, "How would W. S. Gilbert have done this if he were writing it today?" And in 2016 we also asked the question, "What should we do to commemorate NTP's 50th Anniversary?" We had recently done the biggest of the G&S shows. Someone suggested we do a 'Best Of' show and reprise some of our hits. That led Barb Scheffler and Michael Harms to write an entirely new libretto with a plot WS Gilbert would have loved with and new lyrics to 30 of Sullivan's favourite melodies. NTP is very excited to return to the wonderful world of  Chelsea Moor Castle (or, the contract to Marry). Come and see the Contract, the Curse and the Chorus of Players.
Opening in March 8, 2024 at the Papermill Theatre (Todmorden Mills  67 Pottery Rd).